Education
Harvard Law School, J.D.
Montana State University, B.A., English Literature, with honors
Bar Admissions
State Bar of Oregon
State Bar of Washington
State Bar of California
State Bar of Montana
Honors
Oregon Super Lawyers, 2020-2023
Martindale Hubbell, AV Rated 25+ years
Co-Chair, Oregon Trial Lawyers Association, Employment Law Section, 2014-2016
Alaska Supreme Court, Summer Law Clerk
---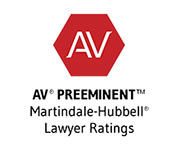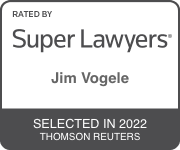 This website focuses on employment contract review, advice, and representation for physicians and other healthcare practitioners in Oregon, Washington, California, and Montana.  In addition to my work as a physician employment contract lawyer, I have many years of experience as a trial attorney and counselor for all manner of employees, including countless physicians and other healthcare professionals.
You can, of course, have your contract reviewed by your uncle who is a trusts and estates lawyer, or by a firm that uses contract reviewers who are not lawyers.  While this may work fine, there is much to be said for relying upon an employment lawyer licensed in the jurisdiction where you intend to practice.  I provide physician employment contract review and consultations only in the states where I am licensed to practice:  Oregon (2011), Washington (2021), California (1991), and Montana (1988).
Regardless of whether you are exploring, considering, or finalizing the terms and conditions of your employment as a physician, I'd like to say, "Congratulations!"  If you are reading this content, the odds are that you have worked hard and have done well in school.  Now you are embarking upon a new employment position or perhaps you are encountering challenges in your career as a health care practitioner.  As a physician or other healthcare practitioner, you will experience plenty of challenges, frustrations and rewards in your daily work.  You will, in some cases, make life and death decisions.  Yes, there will be administrative and charting time, but much of your work will be in the interest of making your patients' lives better.
Now to the business side of things, for a physician employment agreement is a business document.  And as with all business documents, you are wise to connect with an experienced attorney to have your contract reviewed prior to signing.  While I often work with residents and fellows who have yet to sign an elaborate employment contract, I also work with many experienced physicians who are relocating or who are navigating nuanced contract issues.
As mentioned, my background is in employment litigation and in recent years I have also provided legal education to young lawyers on employment contract law.  This experience provides context for my work with medical professionals.  In college at Montana State University and the University of Oregon, I focused on philosophy courses in logic to supplement the literary criticism, poetry, and writing courses required for my English Literature major.  Focusing on close reading, effective writing, and logic skills served me well during my legal education at Harvard Law School, in my work as a judicial law clerk, and throughout my career as a practicing lawyer.
My physician contract reviews are affordable and generally take no more than an hour of your time – and of course you must also read your contract!  I typically spend around two hours on the employment contract review process.  I bill on either a flat rate or on an hourly fee basis.  My flat rate fee for contract reviews is less than the fee for two hours at my typical hourly rate.  I accept payment by credit card at the time of our consultation – which we conduct by phone or video according to your preference – and, for your modest investment of time and money, you will have the peace of mind that comes with knowing you have had a legal professional on your side at this important juncture in your career.  In addition, should you need legal advice or representation down the road, you will have established a relationship with an attorney who is well-versed in employment law.
Thanks for reading.  I look forward to hearing from you!